State Grid Zhejiang Electric Power Co., Ltd. (Zhejiang Electric Power) officially released its Action Report on the Global Development Initiative (GDI) on September 26. This is the first of its kind unveiled by a provincial power company under the State Grid Corporation of China (State Grid) following State Grid's release of the Report on State Grid's Contribution to Global Development Initiative, the first GDI report prepared by a Chinese enterprise.
As a wholly-owned subsidiary of State Grid, Zhejiang Electric Power upholds the principle of developing electric power to help drive economic growth and strives to lead the effort in building and piloting a new electric power system for the province. To that end, it has pioneered innovations on many fronts, including ensuring a reliable power supply, promoting green and low-carbon transformation, and improving the business environment.
By publishing the GDI action report, Zhejiang Electric Power shows the world what it has done to help reach the Sustainable Development Goals (SDGs). The report not only addresses global challenges such as sluggish economic recovery, development disparities, limited sharing of development achievements, and climate change, but also draws upon the innovative thinking and pioneering efforts of State Grid in Zhejiang Province in interpreting the GDI. In doing so, it augments the global discourse and practices on sustainable energy development. Moreover, it offers theoretical insights and actionable frameworks to Chinese enterprises embarking on GDI implementation.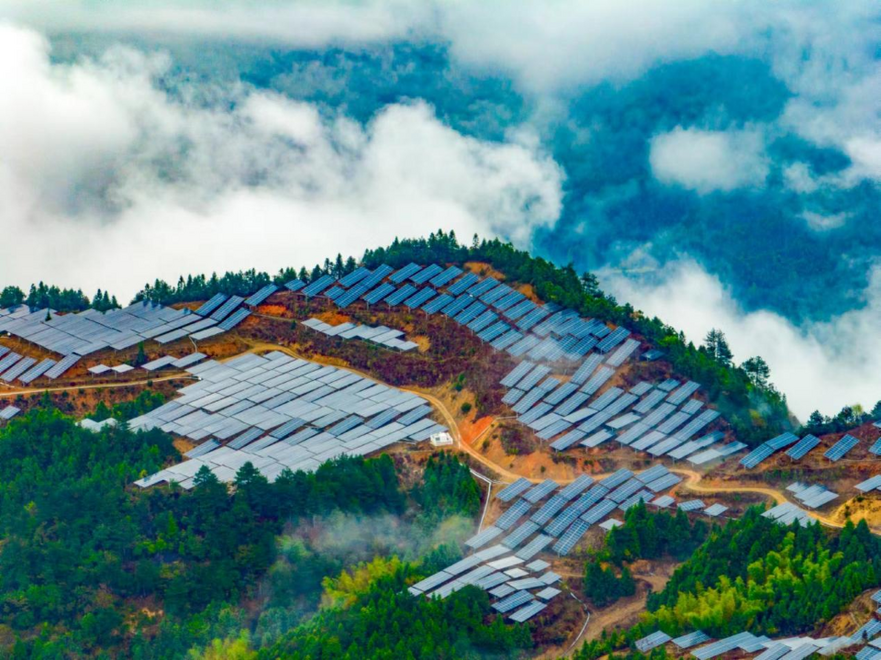 The report builds on the core concepts and fundamental principles of the GDI and uses the SDGs as its guiding benchmark. Balancing the triad of political, economic, and social responsibilities, the report delineates four key pillars of value, namely development, innovation, inclusiveness, and green development. It provides a comprehensive analysis of Zhejiang Electric Power's development philosophy, distinctive approaches, and noteworthy experience in promoting high-quality energy development in response to the GDI from 2021 to 2023. It also underscores the company's innovative practices in driving local development through electricity-fueled growth, invigorating development through reform and innovation, fostering inclusive growth to ensure shared prosperity, and achieving harmonious coexistence with nature through green transformation.
Going forward, Zhejiang Electric Power will press ahead with the strategic plans made by State Grid, emphasizing its role as a central state-owned enterprise. The company aims to align its growth with national and international development frameworks and actively engage in global development collaboration for shared benefits. It is committed to taking real action to help solve global development issues, respond to global challenges, and build a community with a shared future for mankind.