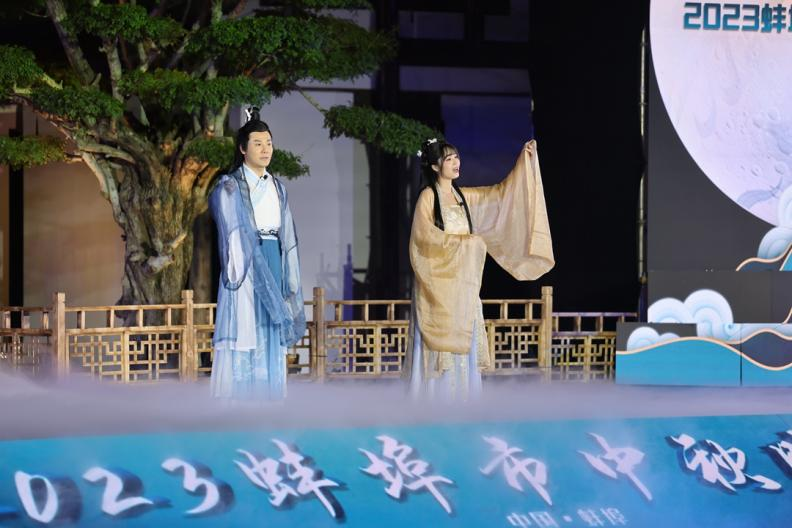 A photo taken during the Evening Gala
On the evening of September 27, the 2023 Bengbu Mid-Autumn Festival Gala was held at the China Bengbu Ancient Residential Exhibition Park.
Based on excellent traditional Chinese cultures such as Huaihe River culture and Dayu culture, the gala, with the ancient style performances as the main form, staged various programs of, such as dance, recitation of ancient poems, ancient songs, and folk music, which were presented one after another on stage.
Since the launch of Bengbu Cultural Tourism and Food Season in April, Bengbu Lobster Beer Festival and Fun Festival, Bengbu Longhu Music Festival and various harvest-themed events have been unrolled successfully. In recent years, relying on its abundant innovative resources and a good industrial foundation, Bengbu has made great efforts to create a "name card" of "Bengbu - A Happy City of Innovation and Materials, and a Manufacturing Hub".