The first botanical documentary in China to be released during Beijing Expo 2019
|
ChinaNews
|
Published:2019-08-05 10:04:22
On July 29, the launching ceremony of the first botanical documentary in China, The Journey of Chinese Plants, will kick off in the Botanical Palace of Beijing Expo 2019. The documentary, initiated by Beijing International Horticultural Exhibition Coordination Bureau, took the film crew over three years to complete, and will meet the audience by the end of this July.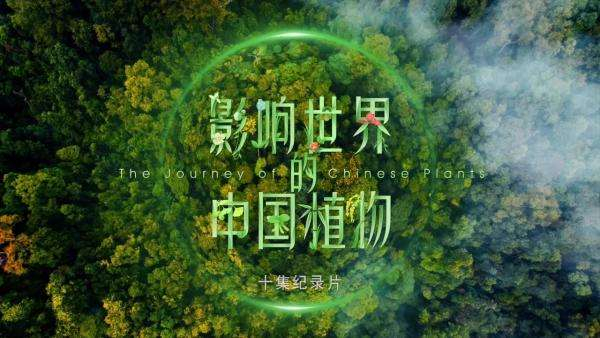 Poster of the documentary
The Journey of Chinese Plants is the longest 4K documentary in China. It has ten episodes covering tea trees, mulberry, rice, soybeans, bamboo, gardens, flowers, etc., and each episode is of 50 minutes. It shows the journey of plants of 28 species in 21 families through the stories and how these plants have influenced the world.
It is known that the film crew visited 93 regions in 27 provinces in China and 30 places in seven countries including the United States, the United Kingdom, Japan, Italy, New Zealand, India, and Madagascar. Eight main production teams, with 133 cameramen participated in making the documentary.
The film crew used the most advanced ultra-high definition cameras, large-scale aerial drones and other equipment, applying a variety of shooting methods such as time delay, stop motion animation, high speed, underwater, microscopic, etc., to record and present a complete map of Chinese plants for everyone.
The film crew also carried out shed shooting of 17 plants, and produced videos of 32 different plants in different growth stages. Under the time-lapse lens, people can observe the growth trends and feel the vitality of these plants.
"For a documentary director who is used to film human-beings, it is a challenge for me to use plants as the protagonist." Li Chengcai, the director of The Journey of Chinese Plants, said, "In two years, while we were recording the growth of the plants and creating archives of the plants' life with images, we were awed by nature at the same time."
At the launching ceremony, the organizer will release the promotional videos in three versions. The promotional videos will all use plants as the protagonist to lead the audience into the incredible world of plants with stunning visual effects.