On November 22, the 2022 China-Nordic Economic and Trade Cooperation Forum and Fortune 500 Dialogue with Hubei was successfully held in Wuhan. Participants from all over the world gathered by the East Lake to attend this event and share new opportunities.
Officials from embassies and consulates in China and representatives of economic and trade institutions of countries such as Norway, Iceland, Poland, Sweden, Denmark, etc., more than 400 delegates from Fortune 500 companies, executives of well-known multinational companies, and heads of key central enterprises, private enterprises, and financial institutions attended this forum.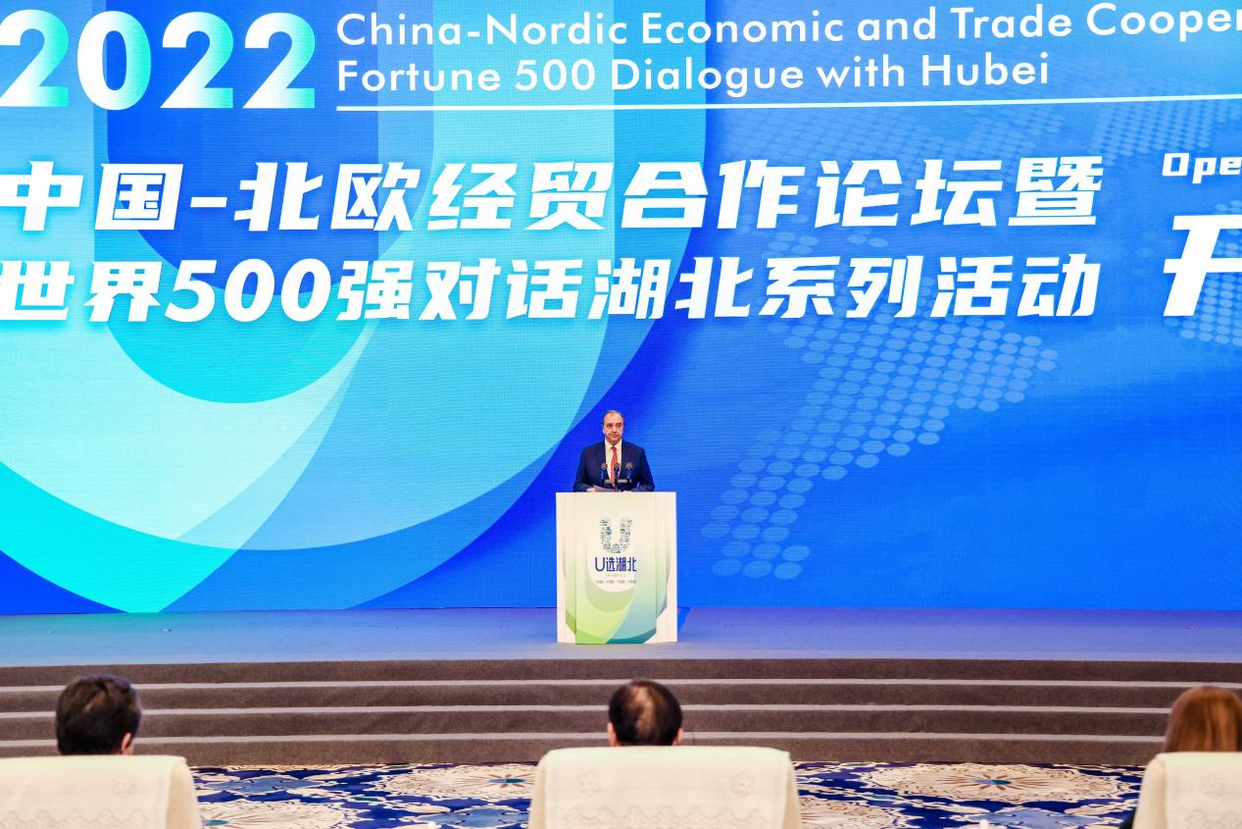 The opening ceremony [Photo via the Department of Commerce of Hubei Province]
In 2021, Hubei's economic development has returned to the "main track"; its total economic volume has reached the level of CNY 5 trillion, returning to seventh place in China. At present, there are 324 Fortune 500 companies rooted in Hubei, ranking first in central China. "As central China's most bustling province, Hubei provides business, production and distribution opportunities that are in high demand," said Thórir Ibsen, the Ambassador of Iceland, who vigorously promoted Hubei to the participants during the forum.
At the opening ceremony of the event, a total of 24 projects were signed on site, with a total amount of CNY 75.3 billion, involving cooperation projects between France, Singapore, Japan, the United States and other countries and Hubei Province. These projects cover five advantageous industries in Hubei, as well the modern chemical industry, cultural tourism and other industries.