The Sixth Silk Road International Exposition and the Investment and Trade Forum for Cooperation between East and West China opened in Xi'an on August 14. Linwei Exhibition Booth of Weinan in Shaanxi Pavilion opened to the public in the morning and showed the charm of Linwei to visitors from far and wide.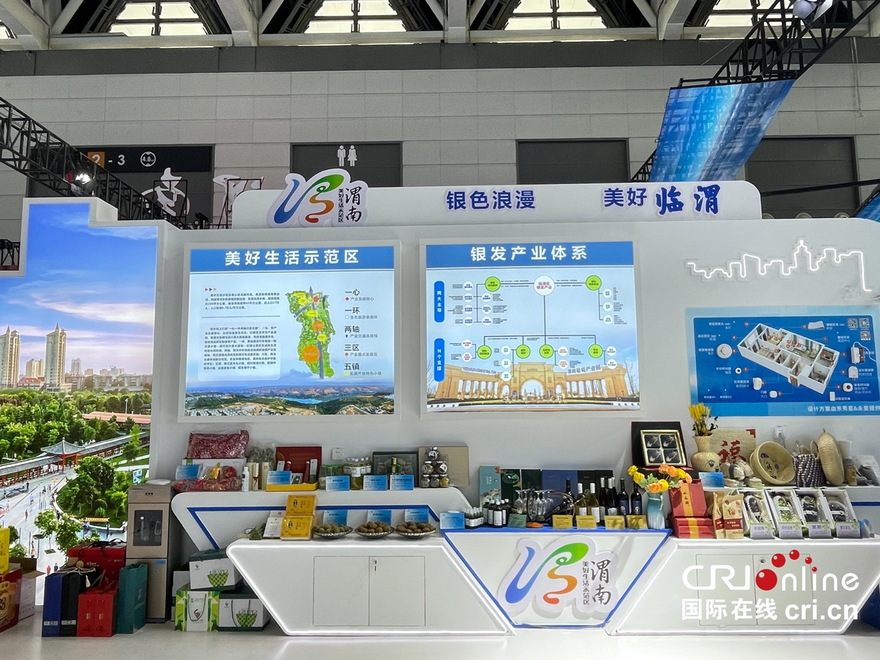 Exhibition booth of Linwei District [Photo by Wu Mingling]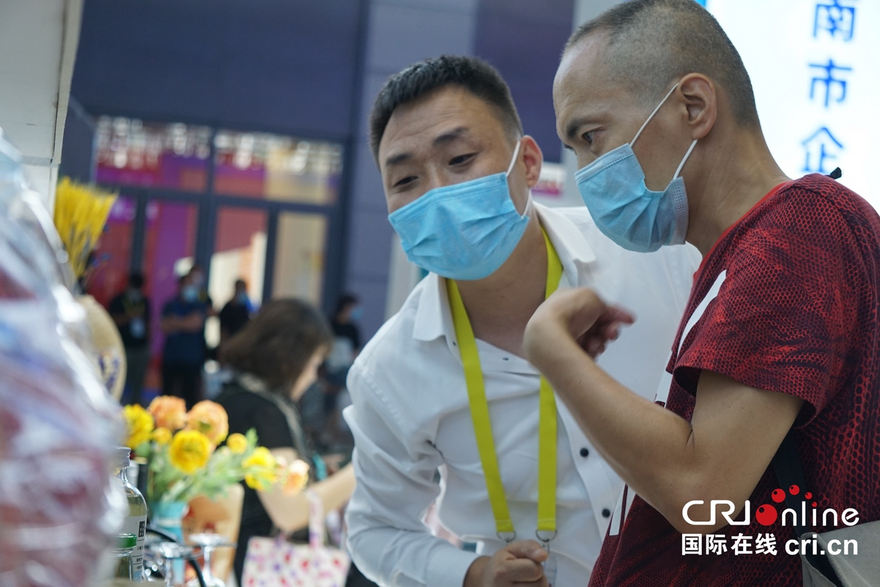 Staff members introduce the products from Linwei District. [Photo by Wu Mingling]
Linwei Exhibition Booth of Weinan focuses on silver economy, mainly displaying intelligent elderly care products, big health products and intangible cultural heritage products. Intelligent home appliance sets and other smart products will create a comfortable living environment for the elderly. Big health products are various health and wellness items improving the dining and using experiences of the elderly. Intangible cultural heritage products mainly showcase the charm of Qiaoniang straw weaving.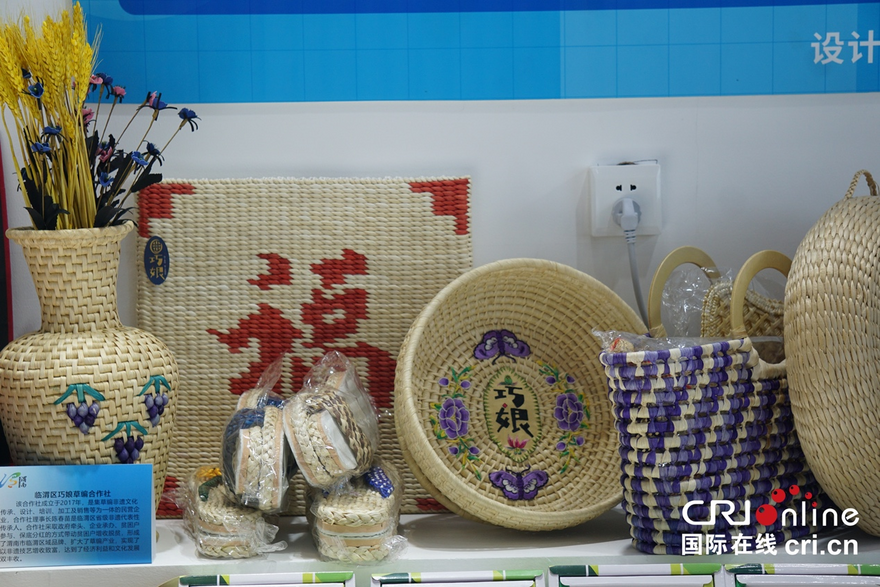 Linwei straw weaving products are displayed at the exhibition. [Photo by Wu Mingling]
"The products we are selling and exhibiting this time include big health food, smart call system and elderly-oriented dining tables and chairs, smart wheelchairs, smart toilets, and singing music diapers," noted Huang Xiujuan, president of Dongxiuxing Elderly Health and Care Industry Co., Ltd., a participating enterprise at the event.
In the future, Linwei District of Weinan will, with the exposition as an opportunity, take building an all-for-one beautiful life demonstration zone as the development goal, and the big health industry centering on silver economy as the leading industry, speed up the industrial transformation, enhance investment promotion and capital introduction, and try to build itself into a colorful and warm place of eternal advancement.