On September 28, the archaeological discoveries at the Ruins of Zhou Bridge in Dongjing (modern day's Kaifeng) of the Northern Song Dynasty were made public, marking a significant advancement in the ruins' excavation. The magnificence of Kaifeng's "layered cities" was revealed by the discovery of artifacts from different periods.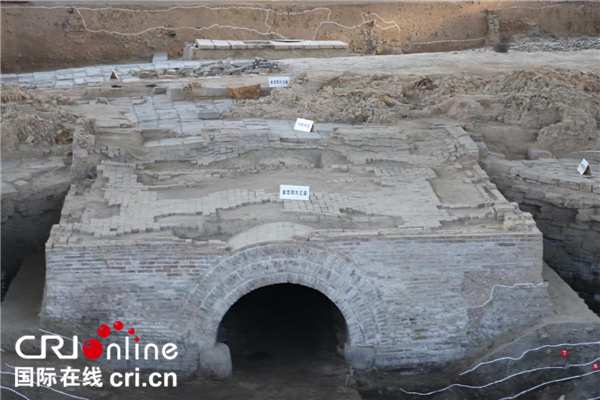 A Photo Taken at the Archaeological Site of the Ruins of Zhou Bridge [Photo by Deng Gaojing]
Built in the Tang Dynasty, Zhou Bridge was a notable structure at the junction of the Imperial Street (Yu Jie) and the Bian River in Dongjing during the Northern Song Dynasty. It was used throughout succeeding periods until it was covered by silt after the Yellow River flooded in the late Ming Dynasty. Archaeological excavations at the Ruins of Zhou Bridge and the Bian River Site in Gulou District, Kaifeng, Henan Province, have been going on since 2018 with the help of various institutes including Henan Provincial Institute of Cultural Heritage and Archaeology.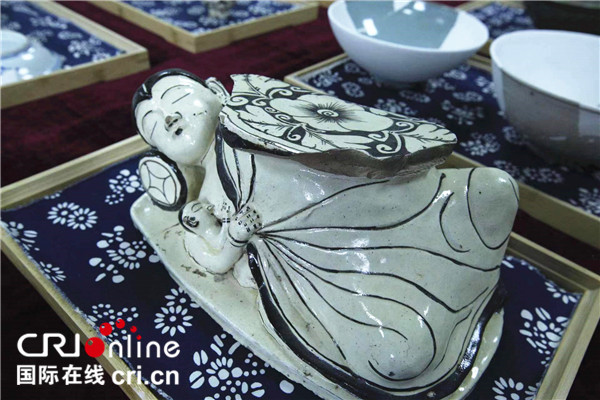 An unearthed artifact [Photo by Wan Qingli]
By the end of September 2022, the archaeological excavation of the Ruins of Zhou Bridge and the Bian River Site has uncovered 117 artifacts and relics from diverse periods, including parts of the bridge, hydraulic facilities, and watercourses, over an area of 4,400 square meters. Over 60,000 items, including porcelain, pottery, jade, gold, silver, copper, iron, and even bone objects, were discovered at the ruins.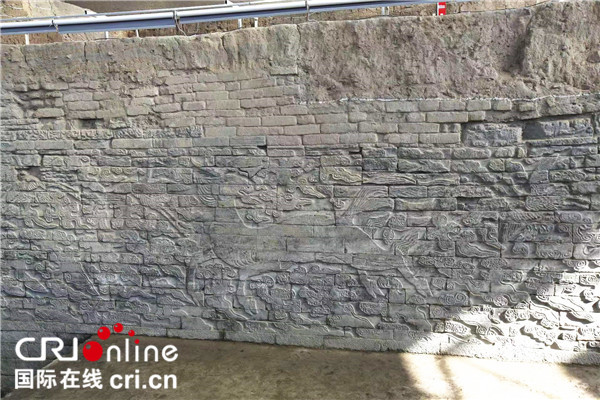 A relief on a stone wall [Photo by Wan Qingli]
Archeological discoveries of Zhou Bridge and the Bian River include the northern and southern banks of the Bian River during the Tang and Song dynasties, and the remains of Zhou Bridge of the Ming Dynasty. The stone wall of the embankment in the Song Dynasty has reliefs of auspicious animals, clouds and other things carved into it.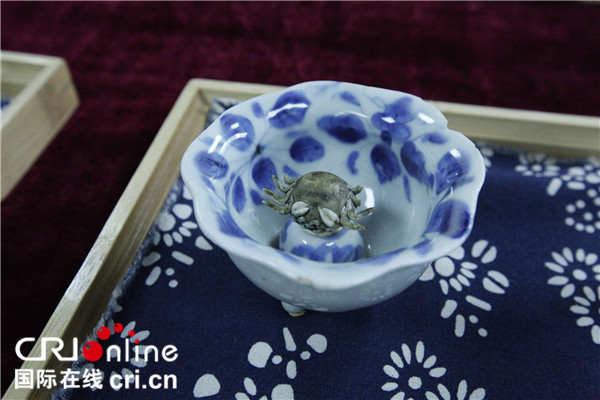 An unearthed porcelain object [Photo by Wan Qingli]
The Ruins of Zhouqiao and the Bian River Site together provide an excellent illustration of how Kaifeng evolved historically from the Tang and Song to the Ming and Qing dynasties. They demonstrate that the city's central axis has been remaining unchanged for thousands of years and bear witness to the historical development of Chinese urban civilization. They are crucial in protecting and spreading the Yellow River culture while facilitating the development of the Grand Canal Cultural Belt.