In recent years, Sichuan has taken deepening reform and opening up as the fundamental driving force, rolled out reform in key areas and key links, vigorously promoted the construction of major corridors for opening up, and deeply improved opening up and cooperation in an all-round way, comprehensively improving the level of open economy, and accelerating the construction of new heights of reform and opening up.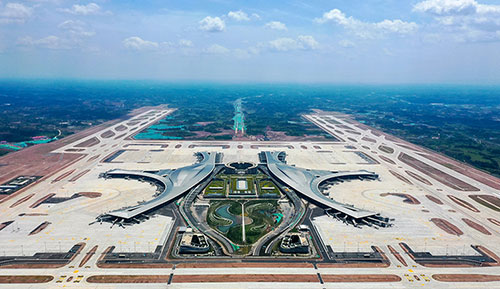 Chengdu Tianfu International Airport [Photo via the Publicity Office of the Party-Mass Work Department of the Eastern New District of Chengdu]
Sichuan has also vigorously developed cultural undertakings and cultural industries to promote the development and prosperity of Bashu culture. It has adhered to ecological priority and green development, implemented the "10 Actions for Reaching Peak Carbon Emissions" to continue to win the battle against pollution, and accelerate the promotion of harmonious coexistence between man and nature.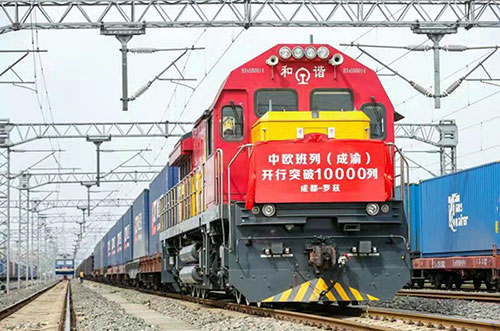 China Railway Express (Chengdu-Chongqing) [Photo via the Publicity Department of CPC Qingbaijiang District Committee of Chengdu]
China (Sichuan) Pilot Free Trade Zone, covering the cities of Chengdu and Luzhou in the province, is an inland open economic highland. By June 2022, 117 pairs of sister cities and 311 pairs of friendly cooperative relations had been established in Sichuan. Sichuan is the starting place of the China Railway Express (Rong-Europe Express Train), and has been connected to 94 cities in Europe.