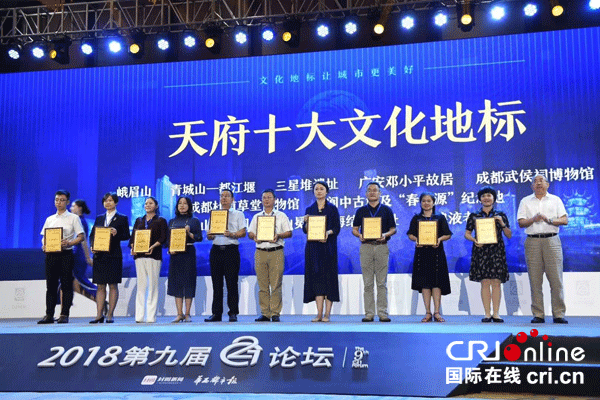 Award ceremony (Photo by Xuan Yuan)
The Ninth C21 Forum 2018 was held in Nanchong City, Sichuan Province in China on Aug. 31. During the forum, the Su Family Memorial Temple was selected as one of the "Top 10 Cultural Landmarks in the Land of Abundance" in an award ceremony.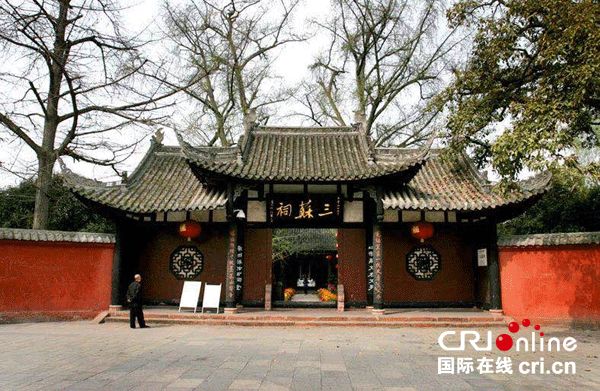 Su Family Memorial Temple Museum in Meishan City (Photo provided by the museum)
Located in Meishan city proper, Sichuan Province, the Memorial Temple of the Su Family, or San Su Ci, is the former residence of three famous litterateurs of Northern Song Dynasty Su Xun, Su Shi and Su Che. The residence was reconstructed as a memorial temple in the Yuan Dynasty. Now a classical garden museum covering a total area of about 7 hectares, the memorial temple hosts a treasure chest of cultural relics from the Su family, including 16 historic buildings, Mujiashan Hall, ancient wells, inkstone washing ponds, as well as a priceless collection of thousands of cultural relics and documents about the three great poets.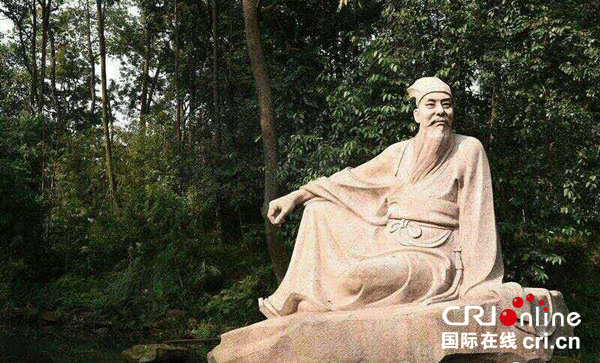 Su Shi's stone statue in the Su Family Memorial Temple (provided by the museum)
Besides holding the titles of Major Historical and Cultural Site Protected at the National Level and AAAA tourist attraction of China, the Su Family Memorial Temple has also been awarded a certificate of world heritage site by UNESCO, and praised and recognized widely as the creme de la creme of classical Chinese gardens and a gem of world cultural tourism.