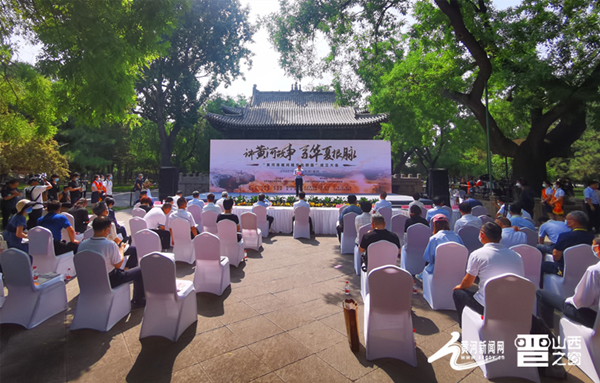 A founding ceremony for the Yellow River Seeking Roots Cultural Alliance is held in Taiyuan on June 11. [Photo from Yellow River News]
The Yellow River Seeking Roots Cultural Alliance was founded in Taiyuan, capital of North China's Shanxi province, on June 11.
The alliance was jointly established by 14 cultural institutions and museums in seven provinces, including Shanxi, Shaanxi and Gansu, and seven academic committees of universities under the initiative of the Taiyuan bureau of cultural relics and the Jinci Museum in Taiyuan.
The alliance aims to fully explore Yellow River culture, sort out the historical context and value of Chinese culture, mobilize cultural relic protection institutions in the Yellow River basin to carry out research on Yellow River culture and sacrificial culture, and contribute to the development and prosperity of the basin.