On June 1, the Belt and Road International Youth Experience Team arrived in Pingqiao District, Xinyang City. They participated in the production processes of traditional handicrafts, watched intangible cultural heritage-relevant folk performances, and witnessed the new forms of rural revitalization fueled by the integration of characteristic agriculture and rural tourism.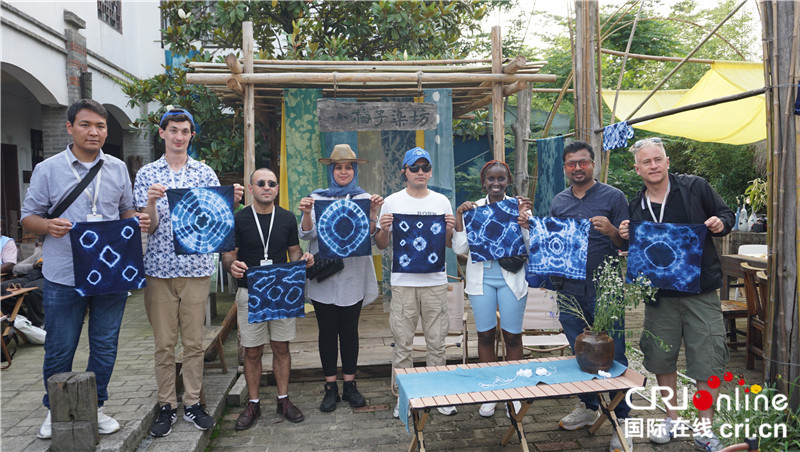 Participants are displaying their works made through tie-dye techniques [Photo by Jia Qinqin]
Pingqiao District has transformed its development philosophy and actively developed characteristic industries during the process of rural revitalization. The District guided the local residents to plant organic rice, lotus flowers, blueberries, and other high-value green agricultural products, aiming to create brand benefits.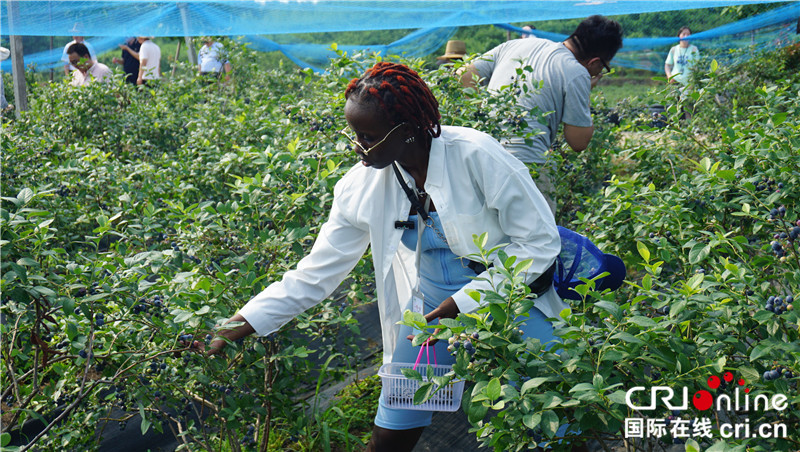 Participants are picking blueberries [Photo by Jia Qinqin]
Fahad Kabeer, an international student from Pakistan, said: "I have noticed that fruiting trees are planted on a large scale here, with a wide variety of fruits. The local people are also promoting rural tourism which can contribute to rural revitalization, through the characteristic agricultural industry here."
Qiqiao Village and Haotang Village are two renowned models in terms of the rural construction of Pingqiao District. These two villages exhibit not only the ecological beauty of the landscapes but also the dynamic beauty of thriving economic development.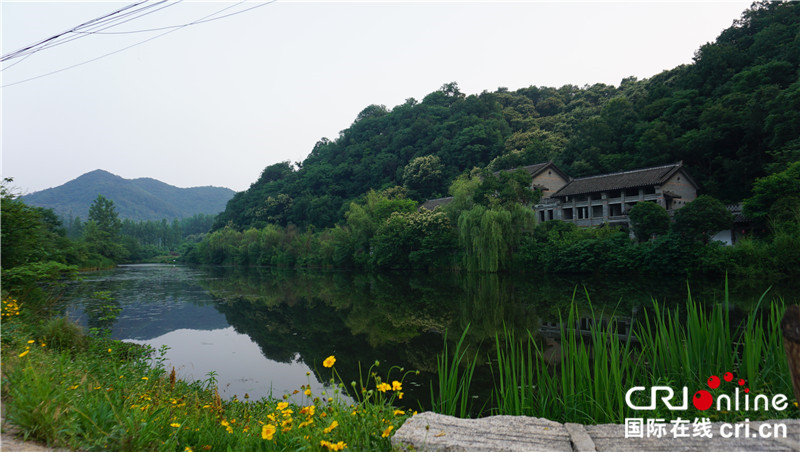 The beautiful scenery of Haotang Village [Photo by Jia Qinqin]
In a grove in Haotang Village, members of the Belt and Road International Youth Experience Team enjoyed sipping Maojian tea, a local tea variety of Xinyang, while appreciating the performance of "Dagushu" (a traditional Chinese drum performance involving storytelling).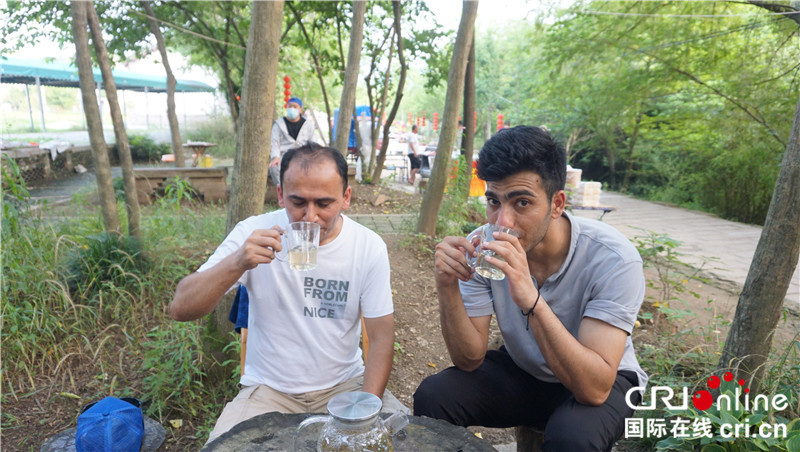 Participants are drinking tea while appreciating the performance of "Dagushu" [Photo by Jia Qinqin]
"I have encountered the beautiful scenery of Haotang, heard stories of local people harnessing their resource advantages for entrepreneurial endeavors, learned about the local cultural heritage, witnessed the local development achievements, and gained insights into some of China's developmental experiences. I hope to bring back what I have seen, heard, and felt, along with the valuable experiences, to my hometown and share them with the people of Pakistan," said Fahad Kabeer.