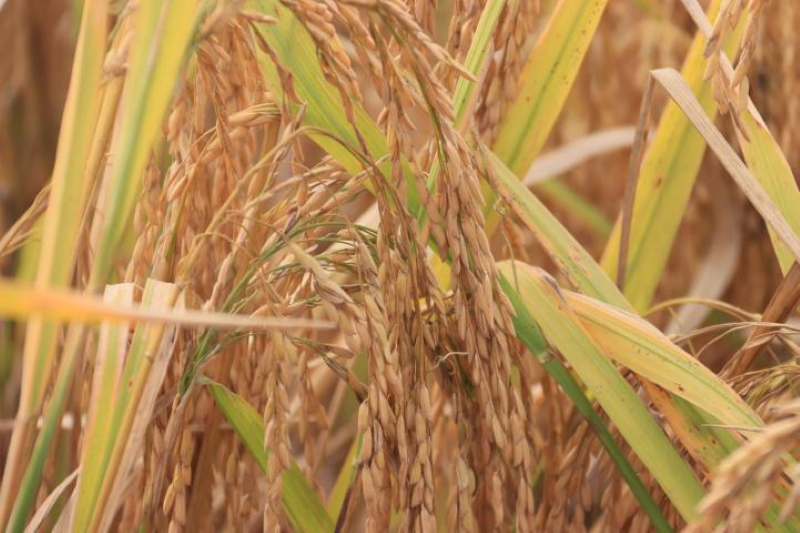 Ears of ripe rice [Photo by Wang Xiaojun]
In recent days, in the paddy fields for late-season rice in Luoshan County, Xinyang City, Henan Province, China, several harvesters roared, shuttling back and forth, harvesting, threshing, shredding rice stalks... presenting a scene of abundant harvest.
Chen Guiquan, one of the major producers of grain at national level, has transferred more than 5,000 mu of land to cultivate rice. He said, "Our goal is not only to ensure that the people have enough to eat, but also to ensure that they eat well. During the winter season, we plant Chinese milk vetch in idle fields, and the green manure is returned to the fields to cultivate a rice variety called 'Chunfeng Premium No. 3'. This kind of rice has green leaves, yellow grains, tall plants, and better taste. This year, the estimated yield per mu is expected to reach 1,500 catties."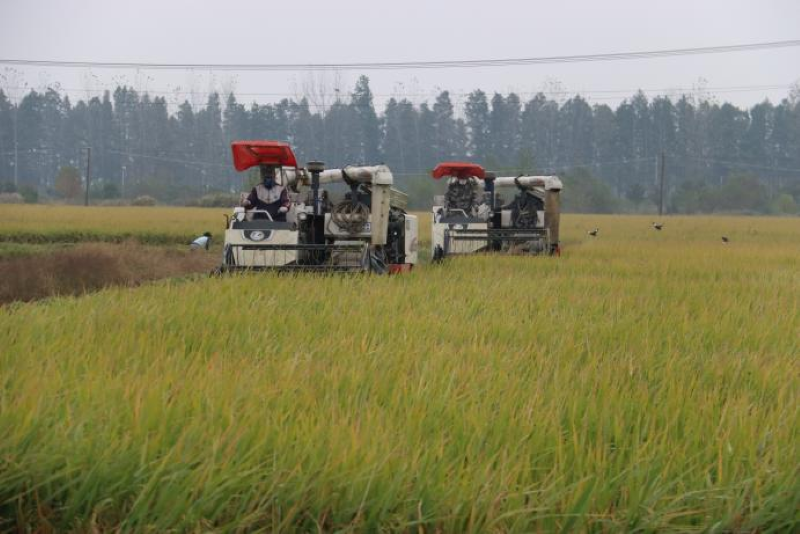 The harvest scene of late-season rice [Photo by Wang Xiaojun]
Luoshan County in Xinyang City is one of the main grain-producing areas in Henan Province, with a year-round cultivation of one million mu of rice, 450,000 mu of wheat, and nearly 200,000 mu of integrated rice and fish farming.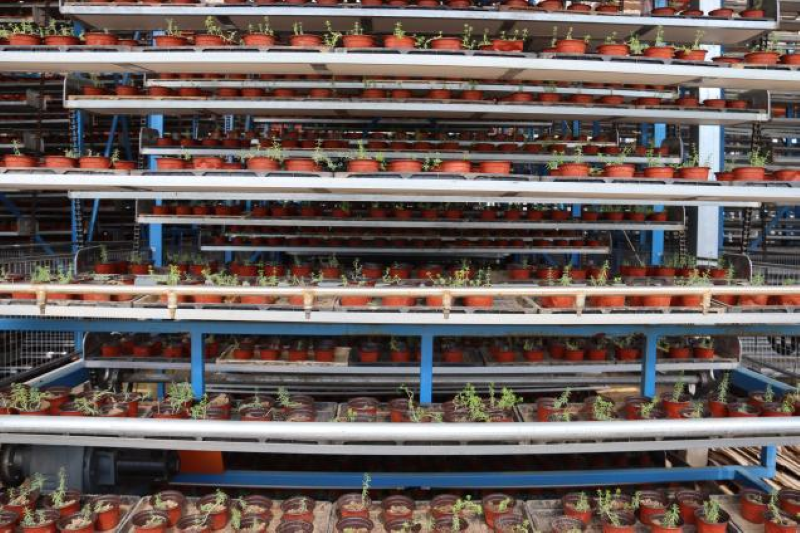 Seedling greenhouse [Photo by Wang Xiaojun]
In Huangchuan County, Xinyang City, there are 930,000 mu of rice cultivation, with 500,000 mu dedicated to glutinous rice. To promote the development of high-quality rice, in March 2023, the county invested CNY 16 million to establish a seedling center with a smart seedling greenhouse covering an area of 4,500 square meters. In 2023, Huangchuan County plans to build six high-standard seedling factories across the entire county, aiming to achieve comprehensive coverage of surrogate seedling and transplanting within two years.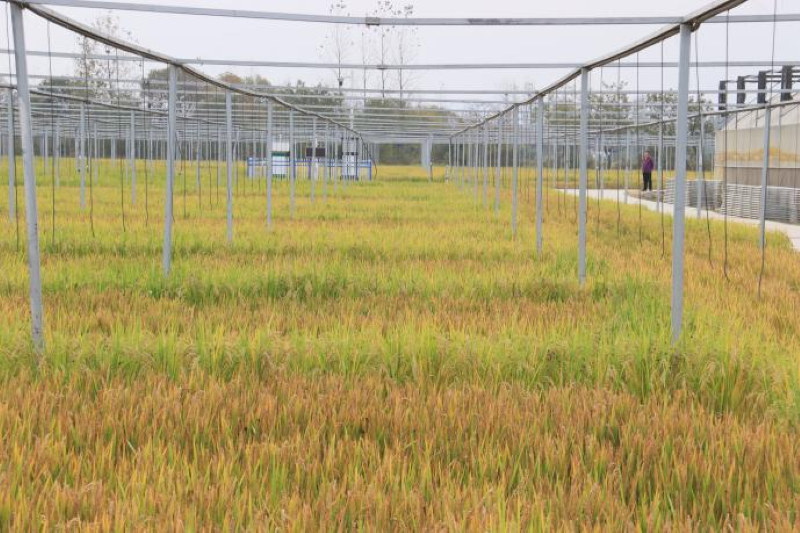 Smart drip irrigation equipment [Photo by Wang Xiaojun]
Henan Province is an important agriculture-featured province with the reputation of being the "Granary of the Central Plains". Xinyang City leverages its available resources and industrial experiences to vigorously implement the industrialization of staple food and deep processing of grain and oil, ensuring the production, procurement, safety, and steady development of the grain industry.