"At what time do local people in Shaanxi province eat breakfast?""Are there any differences in menus of breakfast of different cities in Shaanxi?""Is the chili powder we eat produced by this kind of machine?"These questions were put forward by Ann, Karin and Susan who were well-known travel writers in the United States. The hustle-bustle of the traditional markets in Hancheng, Shaanxi province, aroused in these gray-haired travelers a curiosity that harkens back to one's childhood.
The city of Hancheng was one of a series of stops on the group tour organized for members of the Society of American Travel Writers (SATW) who travelled across Shaanxi province from March 29 till April 11.
When the bus arrived at the open-air market in Hancheng, the travelers were greeted by a dazzling array of vegetables, fruits, traditional breakfast offerings and exquisite articrafts. Naturally, for these members of the literati, the market offered unique opportunities for photography. A goldfish saleswoman, an elderly pepper-squashing gentleman and a couple who were selling breakfast, among many others, served as perfect subjects for their photographic project.
Debi, one of the tour group members, said,"I love this place and I am deeply touched by the hospitality and kindness shown by the local people."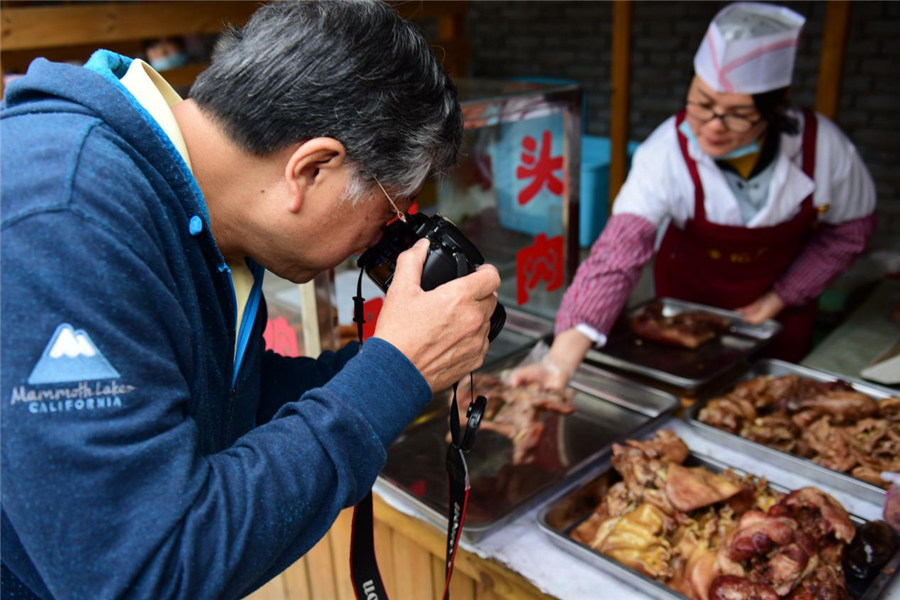 Documenting Folk Culture. (Photo by Tang Baoping)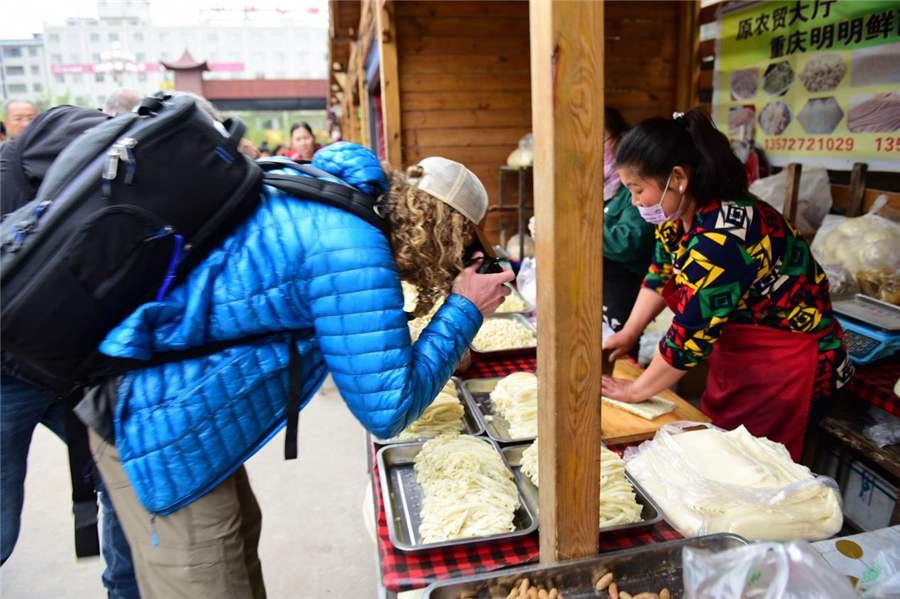 Documenting Folk Culture. (Photo by Tang Baoping)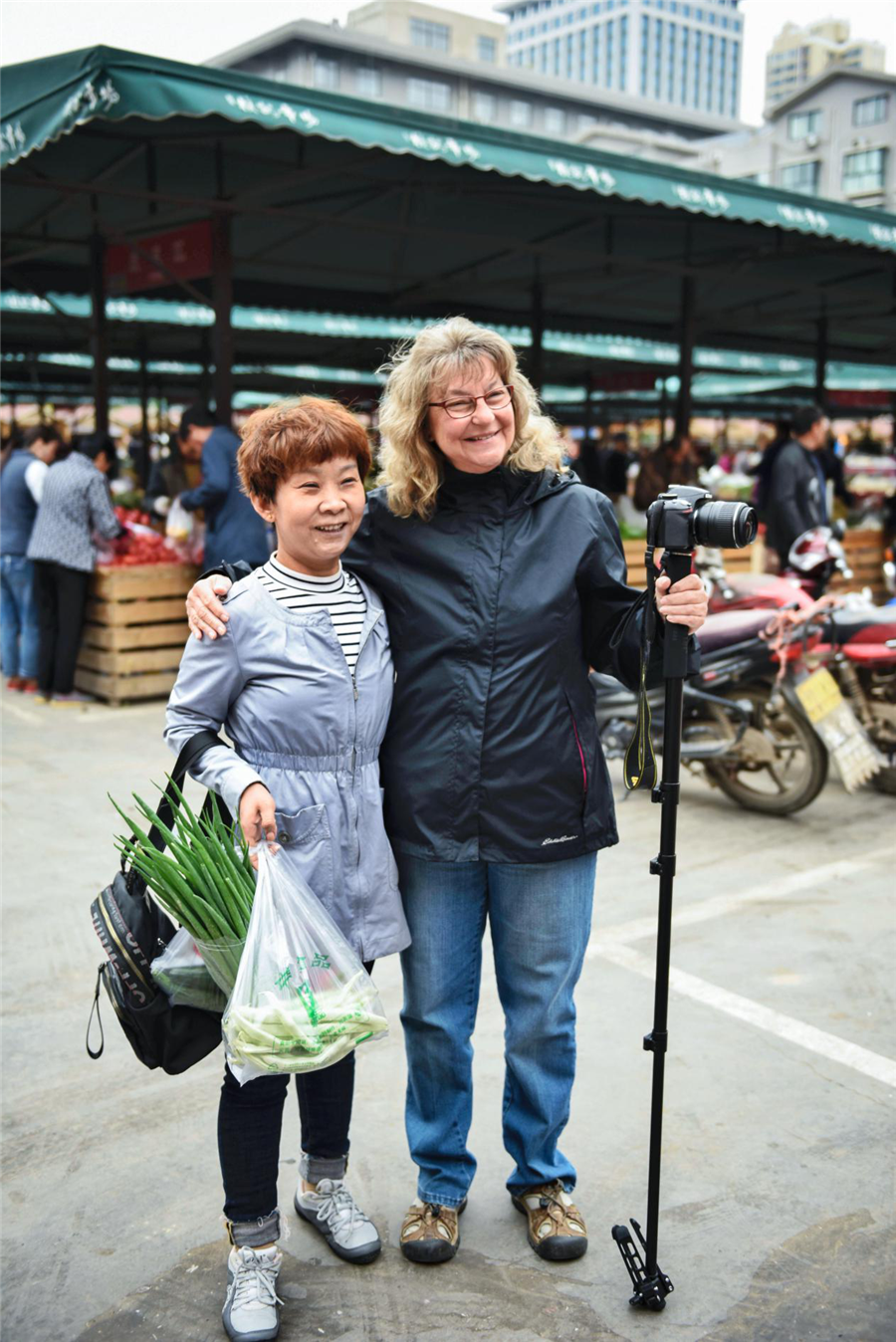 Let's Pose for a Picture Together! (Photo by Wang Dan)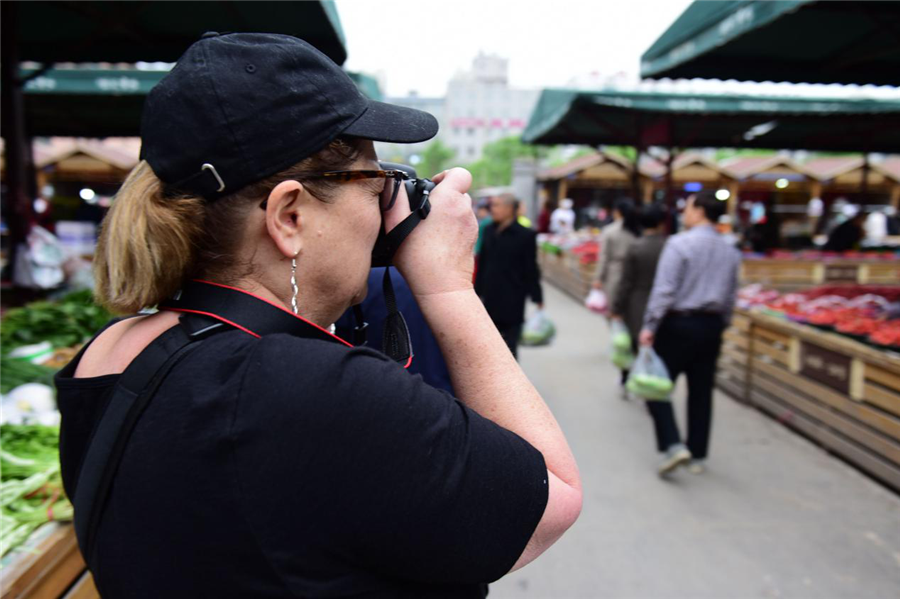 Documenting Folk Culture. (Photo by Tang Baoping)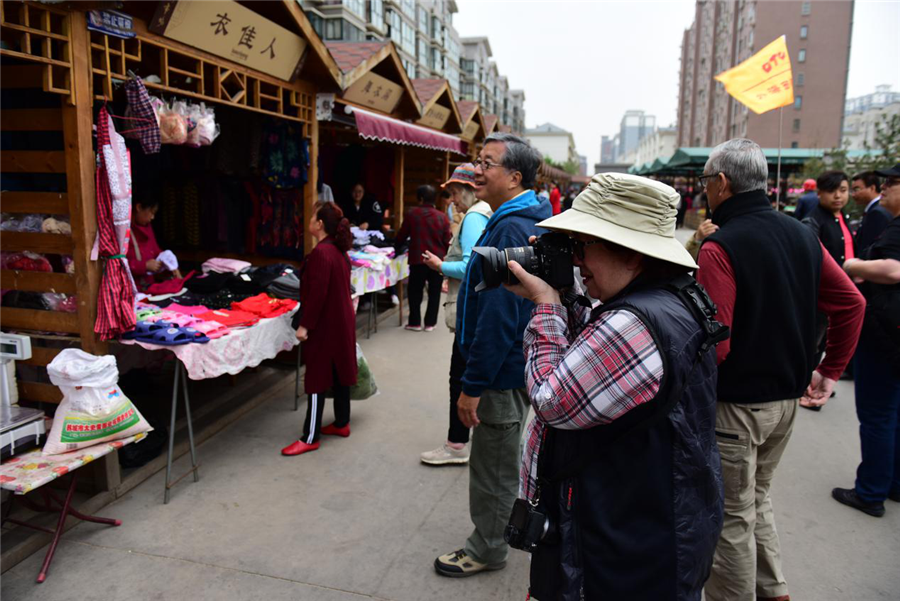 Documenting Folk Culture. (Photo by Tang Baoping)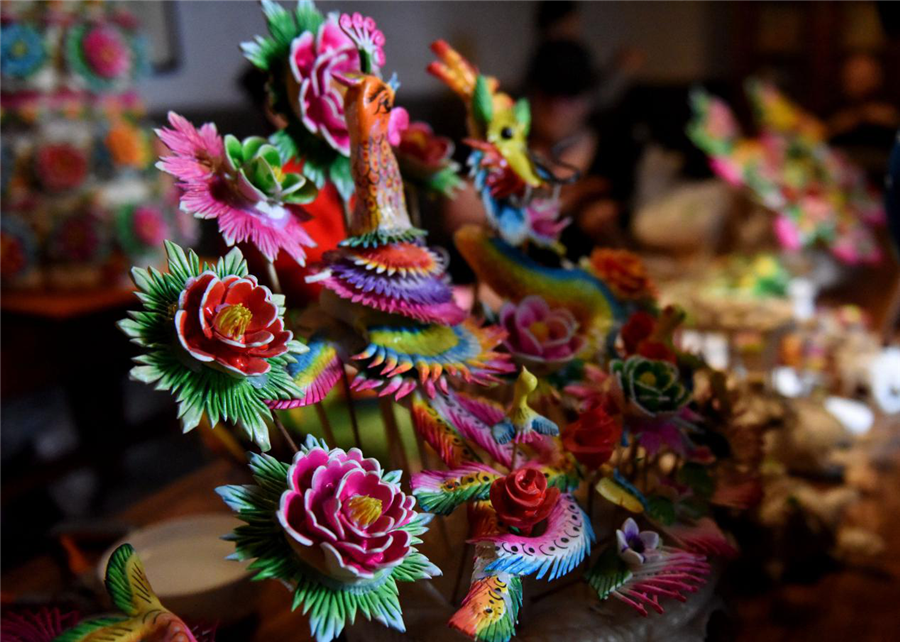 "Huamo", a steamed bread with a strong decorative function, in Hancheng (Photo by Tang Baoping)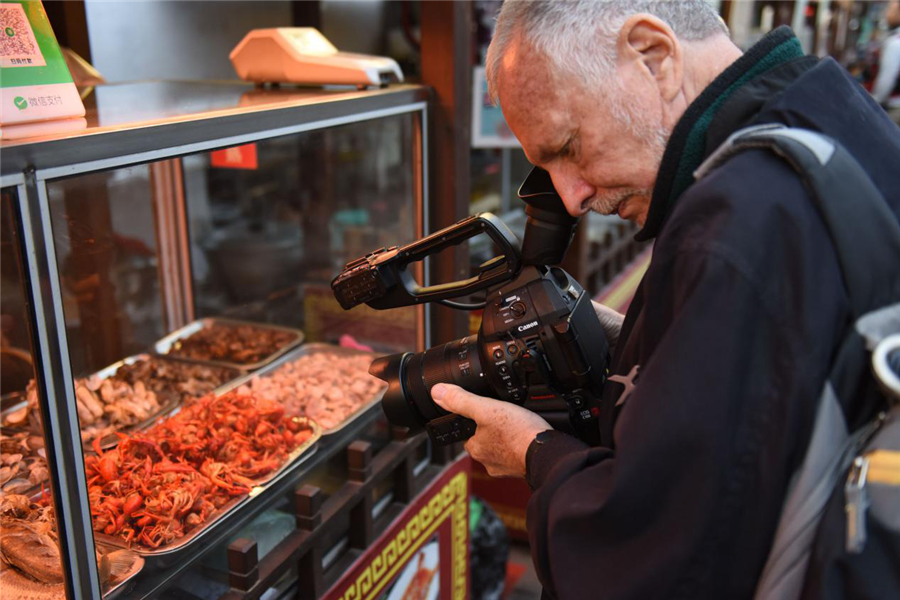 Documenting Folk Culture (Photo by Tang Baoping)
A Tea Break (Photo by Tang Baoping)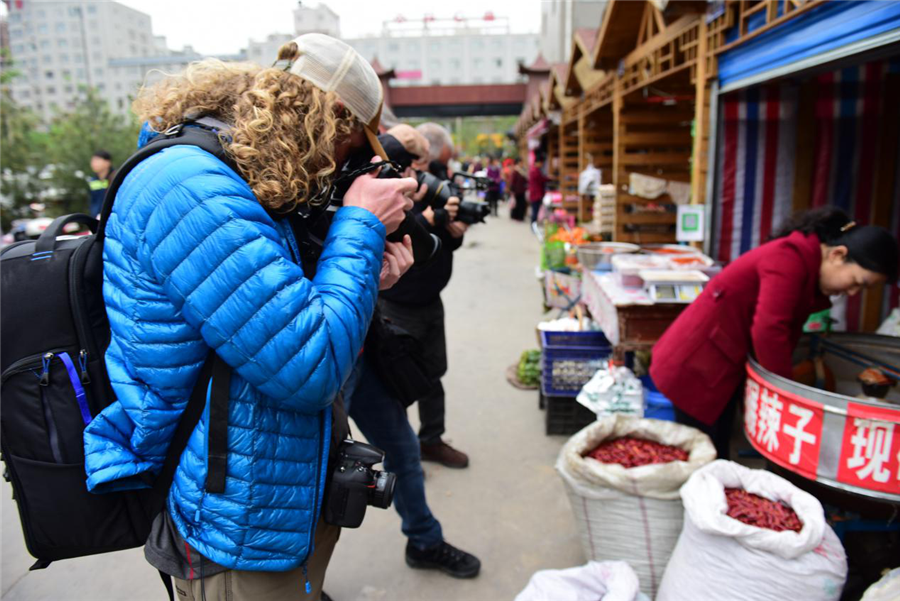 Documenting Folk Culture. (Photo by Tang Baoping)(Kevin)