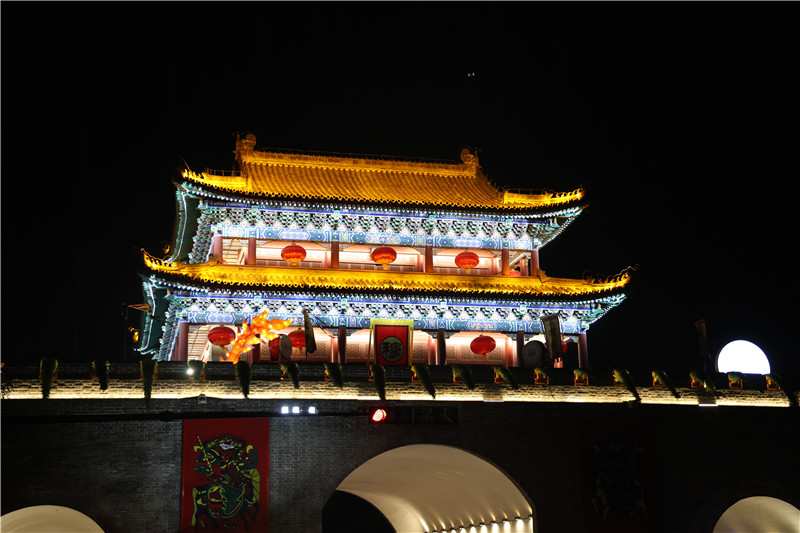 Night view of Daliang Gate [Photo by Zhang Yuqing]
Recently, in Kaifeng City Wall Scenic Area in China, accompanied by melodious ancient music, actors dressed in Hanfu stood on the city wall and danced gracefully under the "full moon". After the music ceased, the gallant "Women Generals of the Yang Family" appeared, wielding swords and singing classic excerpts from traditional Chinese opera. Below the city wall, pedestrians were drawn to a standstill as they were captivated by the music.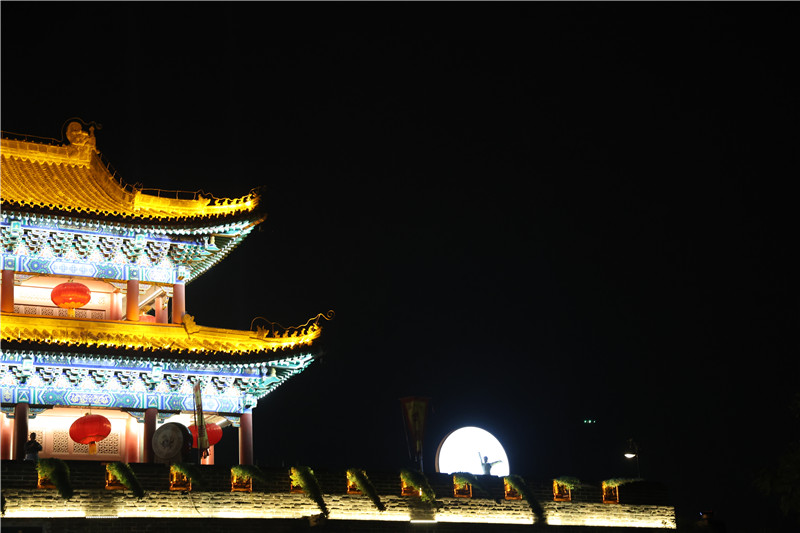 Dancing under the "moon" [Photo by Zhang Yuqing]
To strengthen the preservation and utilization of cultural relics and the inheritance of cultural heritage, and to create an international cultural and tourism destination with a focus on Song Dynasty culture, Kaifeng, while fully protecting the city wall, has adopted minimal intervention methods to create "Aerial Tourism Routes". This includes the establishment of eight city wall entrances, such as the Ancient Horse Road, Jinyao Gate, and Wansui Mountain, providing a sightseeing and leisure destination for the public.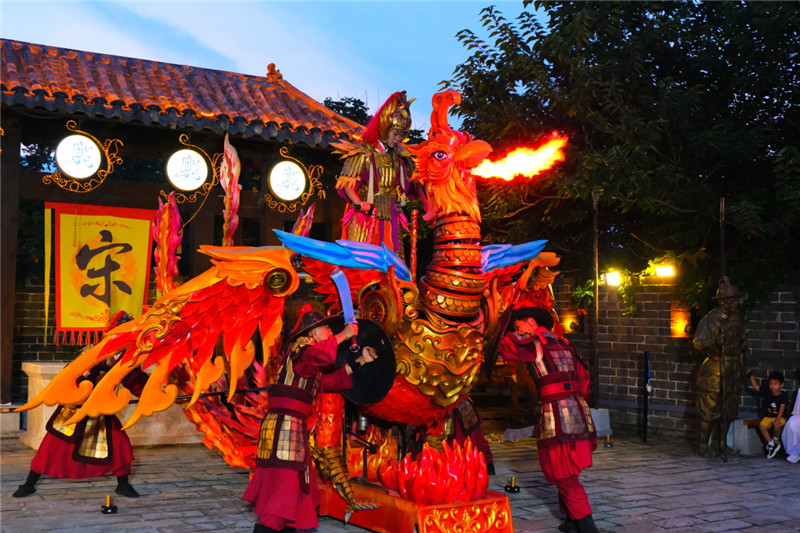 A scene of "Beacon in Bianliang" [Photo via the Publicity Department of the CPC Kaifeng Municipal Committee]
With the current development of cultural and tourism performances, the Kaifeng City Wall Scenic Area has organized character shows and situational performances. It utilizes the entire Daliang Gate tower as a "big screen" to create a live performance against the backdrop of the city tower, showcasing the profoundness of Song Dynasty culture in an all-rounded and multi-angle way.
In the future, Kaifeng will use the City Wall as a framework to recreate the urban layout of the Kaifeng city in Song Dynasty. It will seamlessly integrate with cultural and creative industries, catering, accommodation, entertainment, and other industries to build a cultural and creative economic belt, achieving a perfect fusion of ancient civilization and modern civilization.