Luoyang Ancient Tombs Museum
|
ChinaNews
|
2018-12-26 17:43:16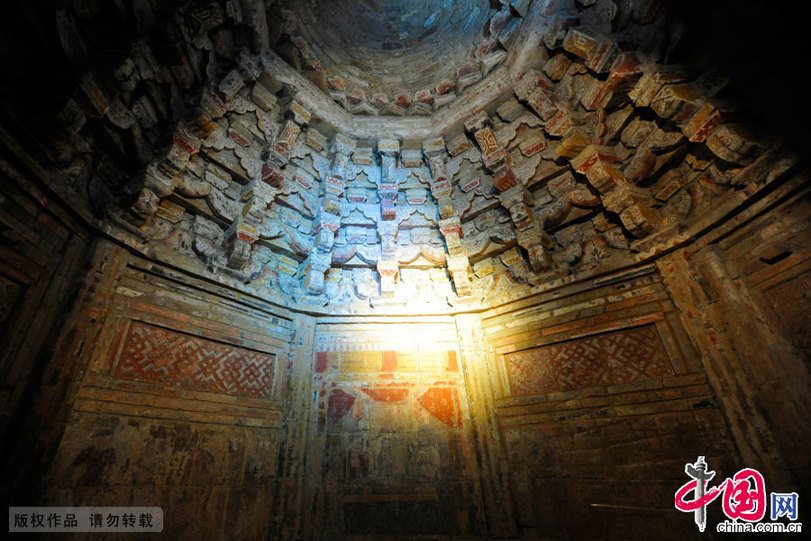 The Luoyang Ancient Tombs Museum, also known as the Luoyang Ancient Art Museum, is located north of Luoyang, capital ofHenan province. The museum is China's first museum featuring ancient tombs from many dynasties and along with unique tombfrescos.
Situated just six meters underground, the museum has 26 regular tomb sites, ranging from the West Han to the Song Dynasty,spanning 3,000 years of history. Some of the historical features on display include tomb architecture, brick sculptures art as well astomb frescos. The relics on display reflect the pattern of development for funeral objects and rituals over the course of manyhistorical periods and all contain significant historical and cultural information.
The museum serves as a mysterious and adventurous spectacle providing visitors with access to tomb sites that range from luxurious to quaint, grand or delicate, and vary in styles that represent some of the best examples of ancient Chinese architecture.