High-speed railway tickets guarantee 50% discounts for 35 scenic areas in Luoyang
|
ChinaNews
|
2019-01-14 16:36:22
Since October 10th, 2018, Luoyang Tourism Development Committee has been, together with China Zhengzhou Railway Administration Corporation Ltd., presenting the activity of "Taking the High-speed Railway and Touring Luoyang"in order to fully exploit the advantages of "high-speed railway plus tourism", establish the reputation of Luoyang's tourism and cultivate new growth points for Luoyang's tourism.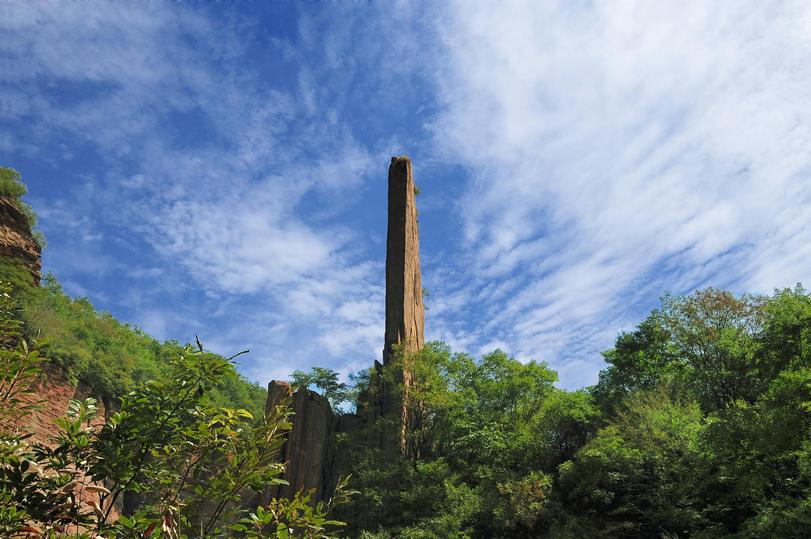 Longtan Great Canyon photo by Luoyang Culture, Radio, Television and Tourism Bureau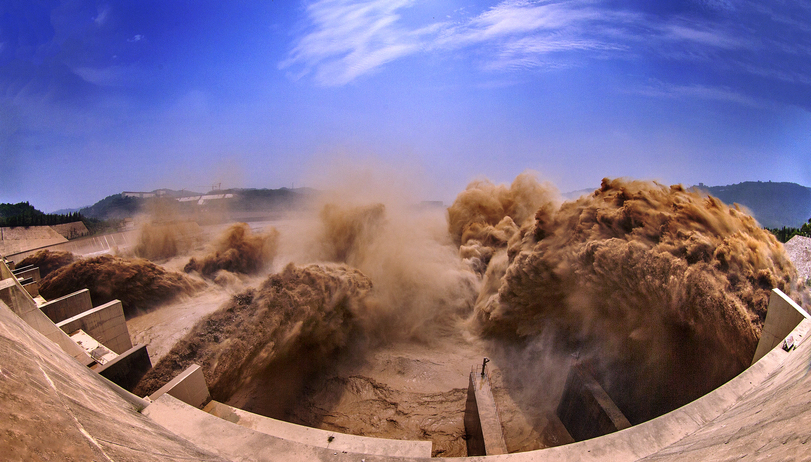 Xiaolangdi Scenic Area photo by Luoyang Culture, Radio, Television and Tourism Bureau
From October 10th, 2018 to September 30th, 2019(except during the 2019 Peony Cultural Festival), all the tourists whose high-speed railway tickets including bullet train tickets show the destination of Longmen Station can, with their card tickets and within 5 days of reaching the destination, go to some scenic areas or spots in Luoyang and buy the admission tickets or ticket packages at half the original price.
35 scenic areas in Luoyang have participated in this activity, including 4 5A areas, 14 4A areas and 17 areas rated as 3A or below that. 4 5A scenic areas are Laojun Mountain Scenic Area, Jiguan Cave Scenic Area, Longtan Great Canyon and Baiyun Mountain Scenic Area. 14 4A scenic areas are Daimei Mountain Scenic Area, West Mount Tai Scenic Area, Xiaolangdi Scenic Area, Tianhe Great Canyon, Longyuwan Scenic Area, Baoduzhai Scenic Area, Shenlingzhai Scenic Area, Yangzigou Scenic Area, Funiu Mountain Skiing Resort, Muzhaling Scenic Area, Qingyao Mountain Scenic Area, Qiantangzhi Room(the former residence of Zhang Fang), the Lavender Manor, Haoze Tulip Sea. 17 other scenics areas are the Tomb of Emperor Guangwu of Han, Longyin Scenic Area, Hangu Pass Scenic Area, Heming Gorge Scenic Area, Xin'an Mine Scenic Area, Longmafutu Temple, Dingdingmen Site, Wuzetian Great Theatre(live performance), the Garden of Famous Officials in the Song Dynasty, Lingshan Temple Scenic Area, Huaguo Mountain Scenic Area, the National Dragon Geological Park, Wan'an Mountain Top Park, Wan'an Wild Animal Park, Wan'an Colorful Canyon, Lotus Flower Water City and Zhonglongfuyuan Carnival.
Tourists who participate in this activity must buy tickets at the site of the scenic area with their card tickets(ticket buying information on the Internet will not guarantee participation). The discount is limited to the tourist himself or herself and cannot be enjoyed together with other discounts. Tourists who buy admission tickets at a discount must coordinate with the working staff at the scenic area by producing the ID card and other certificates. Matching information is the guarantee for entering the scenic area.
  The alert from Luoyang Tourism Development Commission: some scenic areas may close seasonally or temporarily due to forest fire prevention, reaching the maximum tourist capacity, harsh weather or other safety reasons. Tourists shall keep a close eye on the operation status of the scenic area or the announcements of Luoyang Tourism Development Commission. Please dial 0379—66612301 for consultation or complaints if there are any problems in participating the activity. (via: the website of Luoyang Municipal People's Government)