Heavy snowstorm blankets Henan Province
|
CGTN
|
2019-02-02 11:40:19
  A cold wave has brought the first snow of the year to Henan Province.
  Heavy snow came early Thursday morning, hitting much of Henan Province, with bone-chilling wind bringing temperatures to the lowest it's been since 2000.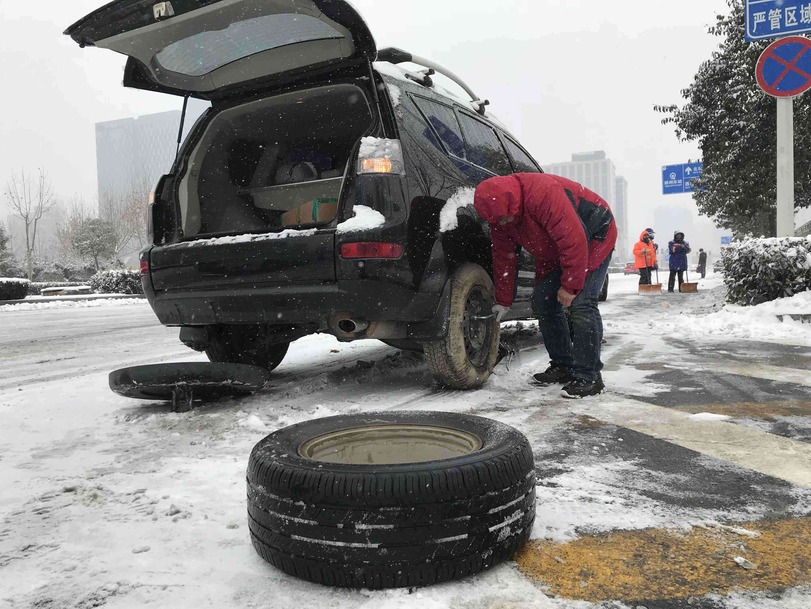 A driver replacing an ordinary tire with an anti-skid tire /CGTN Photo
  Snow and ice are leading to treacherous road conditions, causing heavy traffic congestion at some busy sections.
  Many flights have been canceled or delayed, leaving some passengers stranded.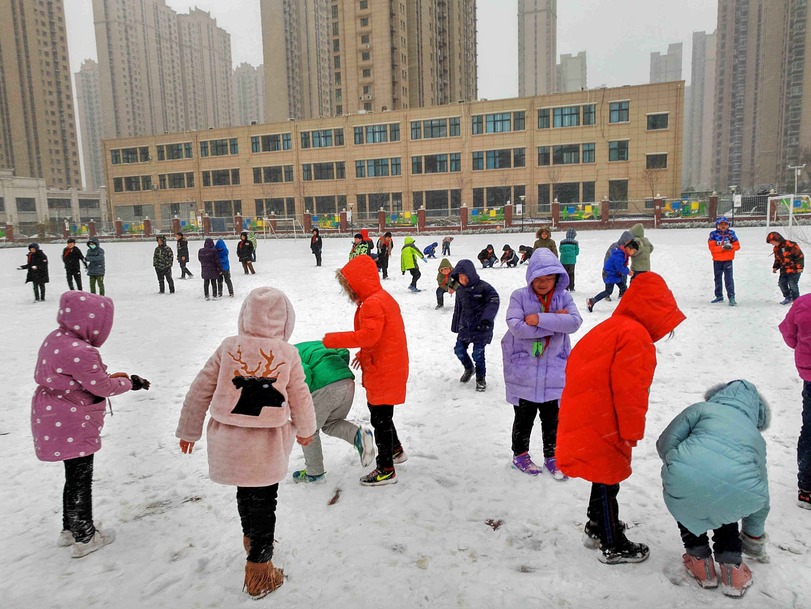 Kids play snow at the playground. /CGTN Photo
  Operators have issued warnings about taking the long-distance bus, advising passengers to take other means of transportation. About 670 out of 700 buses were canceled on Thursday due to dangerous road conditions.
  The airport canceled 17 flights by 10 am Thursday morning, and more are expected to be canceled as snow continues.