Peony Flower Festival Infused with History and Culture
|
ChinaNews
|
2018-12-26 20:00:44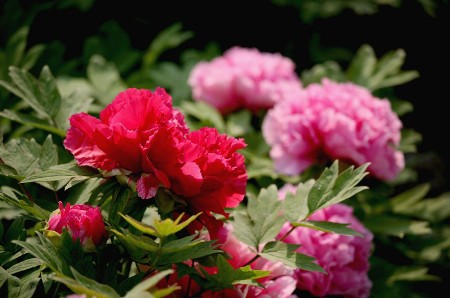 The 2013 Peony Flower Festival will be held in Luoyang in April. [File Photo]
Preparations for the 2013 Luoyang Peony Flower Festival, to be held in April, are in full swing, the organizing committee announced at a recent press conference.
This year's peony festival will be infused with Luoyang city's history and cultural heritage; for instance, the opening ceremony will be in the form of an opera performance. The opera is divided into five sections, each with different themes on topics such as traditional Chinese poetry, music and calligraphy.
As highlight of the event, an exhibition of peony flowers consisting of 50 species will be displayed in the city's greenhouses and public parks. To enhance the festive spirit, the majority of Luoyang's taxis are decorated with peony flower stickers. A sophisticated traffic control system is also in operation to ease the traffic jams often seen in previous events. Drivers can use a special panel to learn about the latest traffic information and detailed directions to different venues.