Baiyun Mountain
|
ChinaNews
|
2018-12-27 14:44:08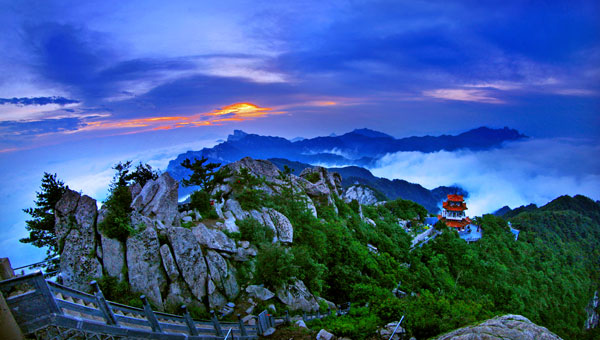 Baiyun Mountain
Located in the hinterland of the Funiu Mountain Ridge, the White Cloud Mountain (Baiyunshan) National Forest Park invites visitors to refresh themselves in its natural beauty. With an altitude of 2,216 meters, its Yuhuangding Peak is the highest point of the Chinese Central Plains.
The park was first established as a national forest park in 1992, later upgraded to a national nature reserve in 1998 and elected the third best tourist attraction in Henan Province. It became a global geopark in 2010 and national AAAAA scenic spot in 2011.
Its landscape is beautiful beyond description. The clouds crowd around the mountain perennially making it like a fairyland on earth. There are a multitude of celebrities, folk ballads and proverbs praising its picturesque scenery.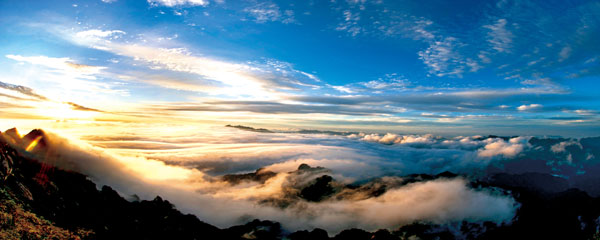 Sea of clouds at Baiyun Mountain. Photo taken by Zhu Tianwen.