Luoyang girl Meng---a first 'stubborn' step on the path to solo stardom
|
China Daily
|
2019-06-13 11:48:30
  previous title: A first 'stubborn' step on the path to solo stardom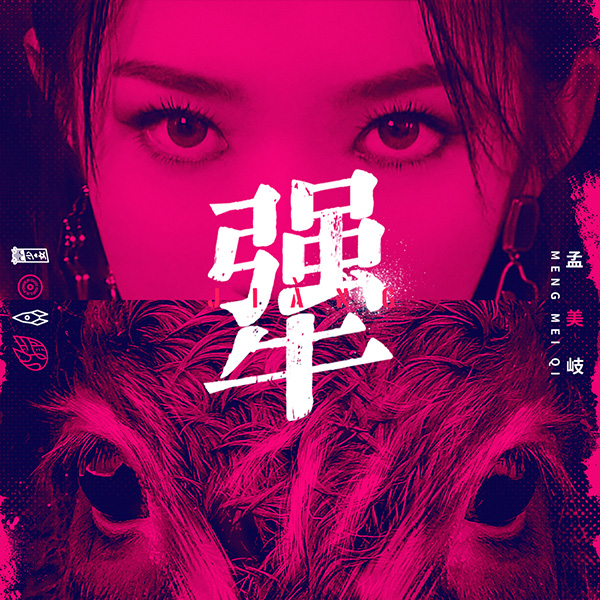 The cover of her EP, Jiang, which racked up 8 million yuan in digital sales after its release on April 23.[Photo provided to China Daily]
"The harder the path, the firmer my step," Meng Meiqi sings, in high-pitched tones over a backdrop of pulsating electronica music, showing the 20-year-old's determination to overcome any obstacle she might face in her performing career.
That's a part of the title track of her first extended play record, for which she has written some of the lyrics.
"I want to unveil my inner world to the listeners via the songs on this record," says Meng.
The EP, Jiang (which translates as "stubbornness"), released on April 23, has already racked up about 8 million yuan ($1.16 million) in digital sales, topping the album charts on QQ Music, a major streaming music platform in China.
This is not the first time the young performer has impressed the public with her singing and dancing. Arguably, her biggest achievement to date came via last year's hit online talent show, Produce 101, where she quickly stood out and secured her big break into China's entertainment industry as a member of the 11-piece girl band, Rocket Girls 101.
After that, Meng opened the door to a large domestic fan base, garnering more than 20 million followers on the Chinese micro-blogging site, Sina Weibo.
"She is a wonderful performer as she knows how to control her facial expressions and body movements perfectly onstage. I'm fascinated by the expressive power of her performances," says Wang Yiru, 24, a Shanghai-based office worker and a keen fan of Meng.
In the music video for Jiang, a scene where she stares into the camera through eyes lined with bright pink makeup while performing powerfully choreographed dance moves was captured in one continuous tracking shot. A scene like this requires the artist to display sophisticated dance techniques and performance skills, and that is exactly what Meng has been learning since the age of 12.
Meng recalls that it was a street dance video she saw in 2010 that inspired her to learn the genre at a dance club. Supported by her parents, Meng's love of dance grew stronger and, four years later, the then 15-year-old made the decision to leave her hometown of Luoyang city, Henan province, to become a teen trainee with an entertainment company in South Korea.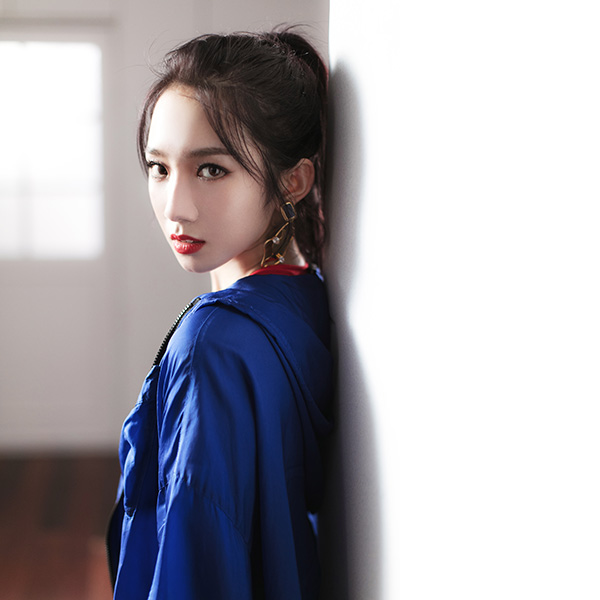 Dancer-singer Meng Meiqi.[Photo provided to China Daily]
In the hope of being selected as the next pop idol, for the rigorous monthly tests and highly competitive auditions held by talent agencies, Meng used to arrive at the studio at 8 am for vocal and dance training and stay until midnight every day. This dedication spilled over into mealtimes too. The only meat she was allowed was low-fat chicken breast, in order to maintain her slim figure.
"I knew I should prepare myself and secure the chance to step onto a stage and be seen by others. That's why, despite the pressure, I still enjoy the intensive training that helps me progress every day," says Meng.
"Produce 101 was the greatest opportunity that I ever encountered and fortunately, I managed to grasp it. "Unsurprisingly, the Chinese singer that was highly polished by the K-pop industry, successfully captured the hearts of the audience thanks to her outstanding performances, taking top spot in the show's final vote tally.
"What makes her special for me is that she always appears stunning onstage, while remaining understated offstage," says Wang. "She shows her deep love and respect for her performing career, and I think that's a good virtue of a young pop idol."
During the girl band's recent domestic tour, Wang noticed that although Meng's feet hurt so badly that she was unable to wear high-heels or boots like her band mates, she still insisted on performing the dance moves wearing socks.
"I cherish each opportunity to perform for the audience," says Meng. "The spotlights on the stage get my adrenaline pumping every time."
Her professional focus is just one side of the rising star. The other is that she is often inarticulate and rather shy when answering questions from the media or taking part in a reality show, perhaps a reflection of her young age and the fact that she is still learning how to become more mature as an entertainer.
"I'm willing to try my hand at other things besides just singing and dancing," says Meng.
"I hope I can finally find my own unique style and that it will also be applauded by the public."