3 Private Museums Opened in Luoyang
|
ChinaNews
|
2018-12-26 20:01:53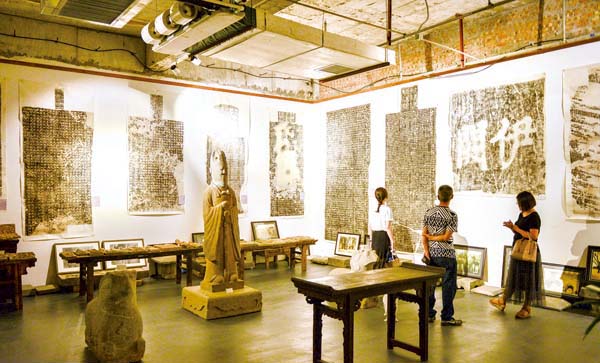 Luoyang Huaxiang Xiangshan Culture Museum
Three private museums opened in the city of Luoyang.
Huaxia Xiangshan Culture Museum, Luoyang Huaxia Jinshi Culture Museum and Luoyang Huaxia Wenfang Culture Museum opened to the public, showcasing local Heluo culture free of charge.
Luoyang Huaxiang Xiangshan Culture Museum features weapons with inscriptions, stone carvings, rubbings, ceramics as well as books and coins from the late Western Han dynasty.
Two of the items in the museum have attracted many visitors' attention. One was a stone rubbing; the inscription on the tablet was written by Li Xian, the fourth emperor during the Tang dynasty. The other rubbing recorded the memorials of the enthronement of Cao Pi, the emperor of the Wei state during the Three Kingdoms period.
Meanwhile, more than 400 exhibits included epitaphs from the Northern Wei dynasty unearthed in Luoyang, inscriptions on the statues of the Longmen Grottoes as well as ceramics and stone carvings. All of these are on display in Luoyang Huaxia Jinshi Cultural Museum.
Luoyang Huaxia Wenfang Culture Museum highlights Chinese antique ink slabs, masonry and ceramics.