9-Scrolls of Kungfu Revelations
|
ChinaNews
|
2018-12-26 15:59:28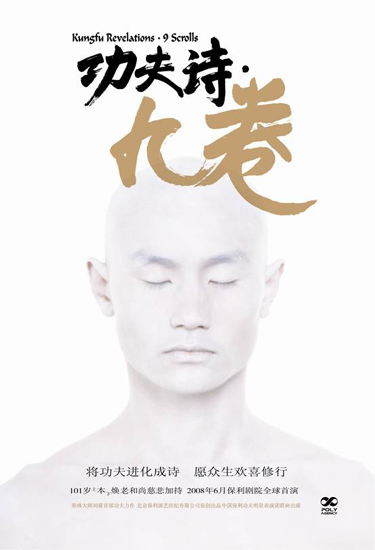 The Performers
9-Scrolls of Kungfu Revelations is performed by the world famous Poly Kungfu Stars, which are founded in 2004. All of the performers are chosen from different martial arts schools in China. The team aims to channel the artistic spirit in their performance of Chinese kungfu. Their work represents the highest creative expression of Chinese Kungfu, and they have thus become known as the "dream team" of kungfu stage performance.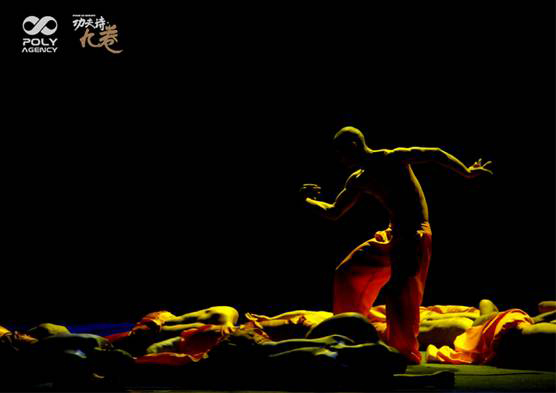 Luoyang Meditation Theatre
Luoyang has a history of 5000 years of civilization and 4000 years as a city, 1500 years of which as the nation's ancient capital. The roots of most of traditional Chinese culture are found here. It is the spring that nurtured the beginnings of Chinese civilization 5000 years ago, bearing witness to the birth of Chinese Buddhism, the inception of Taoism, the growth of Confucianism and the shoots of idealism. The U.N. has called it one of the four great cities of human civilization along with Athens, Mecca and Jerusalem.
Luoyang Meditation Theatre has become the home of the"9-Scrolls"and is operated as a Broadway style theatre by the Poly Agency. The theatre has become one of the finest facilities in the city and a cultural landmark. It is also the first theatre of its kind to focus exclusively on performance and the promotion of Sinology: the study of the nation's traditional culture.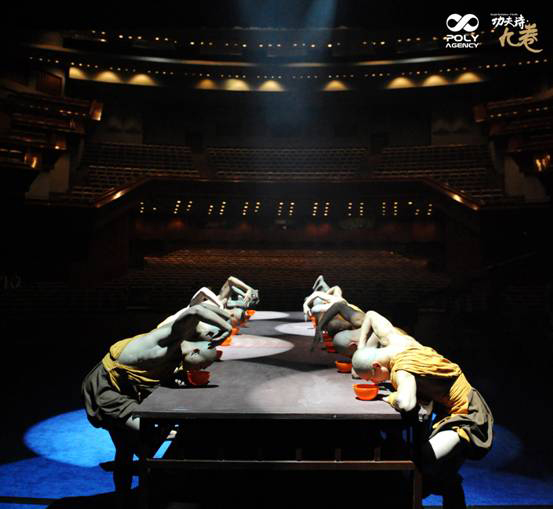 From the April of 2014 9-Scrolls of Kungfu Revelations will be performed exclusively at the Luoyang Meditation Theatre for the next fifteen years; a total of six thousand performances. It will be seen by over twenty million Chinese and overseas tourists during their stay in Luoyang. The production provides a venue for visitors to enjoy their evenings in the city and offers something entirely new in a permanent venue for a stage show featuring traditional Chinese culture.