Luoyang Companionship Hotel
|
ChinaNews
|
2018-12-26 16:31:47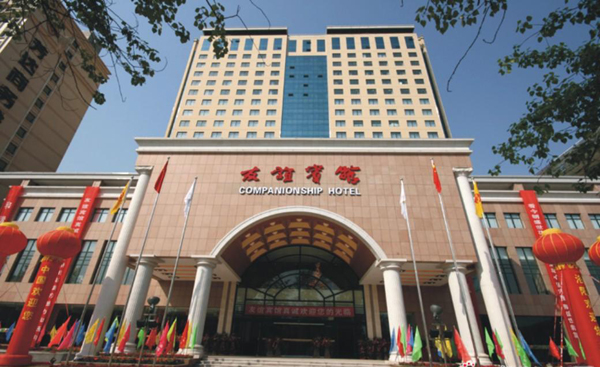 Luo Yang Companionship Hotel being constructed under 4star rate, invested by Luo Yang RunFeng Group,stands facing the Peony Square on XiYuan Road No 6.It takes 10 minutes to the railway station and 20 minutes to the airport.
The hotel is a building with 24 floors including 364 rooms of all kinds,3 restaurants ,containing 21dinning rooms and 1500 seats,offer Chinese and western foods, conference halls of different sizes totally for 400 people at one time to meet the need for meeting and exhibition . Beauty center, lobby bar, KTV, chess room, fitness center and pertformance center make the hotel the best place for business and pleasure.
LuoYang Companionship Hotel ,expected to open business before the famous Peony Festival in april Of year 2007,is managed by Shanghai Jinjiang Hotel Management Co Ltd which is well-know at home .The aim of the hotel is to create a home away from away from home for all guests and to be the first class in LuoYang city .
And we are looking forward to offer you our best service and we are sure that you are going to enjoy your stay with us,see you then.