Heluo Apple Culture Festival Kicks off
|
ChinaNews
|
2018-12-26 20:02:50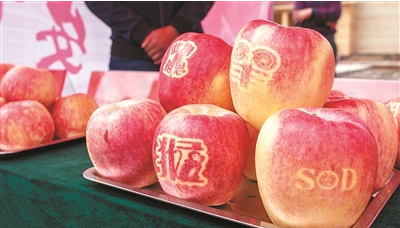 The annual Heluo Apple Cultural Festival is currently underway in Luoning county of Luoyang to celebrate the apple harvest season. The festival will run until Oct 30 2017.
At the opening ceremony, shows about apples and local snacks were on the agenda which are drawing a large number of visitors.
Located at the western part of Luoyang city, Luoning County boasts an ideal climate and geographical environment which makes it a perfect place for growing some of the most naturally delicious apples.
As a recommended tourism brand, the Heluo apple cultural festival has become the most popular fair to promote Luoning city's culture and tourism.
For a long time, Luoning, one of the birthplaces of Chinese civilization, has continuously been supporting the upgrading of the industrial fruit to boost development in agriculture and tourism that will help enrich the lives of local residents.